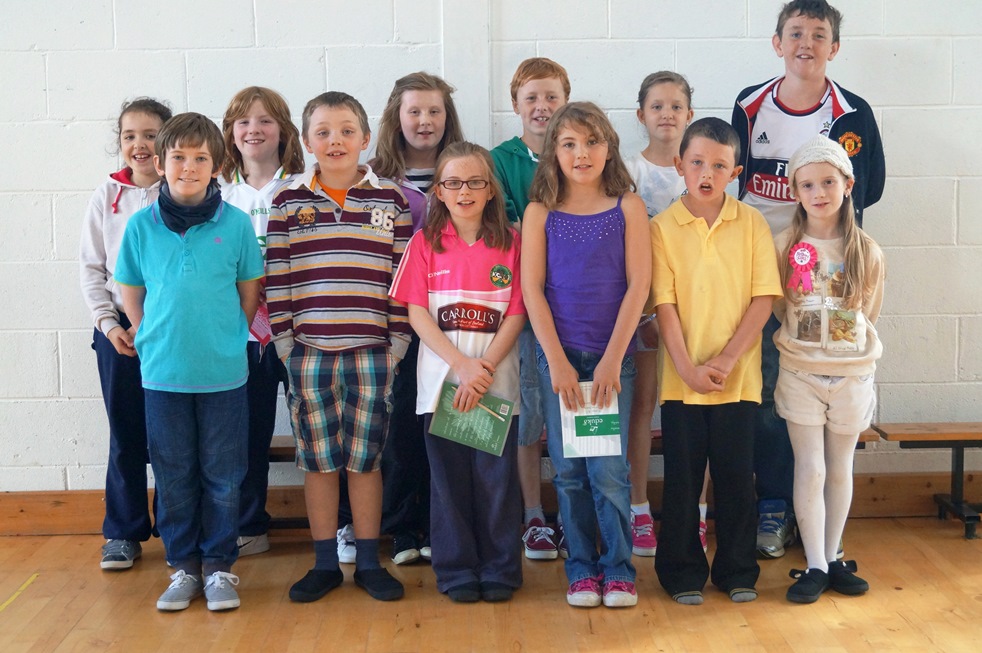 The Student Council in Clocha Rince NS is comprised of a boy and a girl elected from 2nd - 5th class and two boys and two girls from 6th class. These pupils form the Student Council. The entire student body elects a Student President. The Council is re-elected every year. 
The Council meets regularly with the Principal to discuss issues affecting the pupils of the school. The views and submissions of the Student Council directly impact school organisation. The Council is consulted in areas of policy development. The Council assists with formulating and reviewing school rules.
The Council is given an annual budget which they control. This budget is used to purchase various items, chief of which are playground balls and play equipment.
Our Student Council has recently purchased goals for the yard breaks.
Our student council members are Sadie, Fionn, Liam and Aoife (6th Class), Hannah and  (5th Class), Patrick and  (4th Class), Ria and Jack (3rd Class) and  and  (2nd Class).