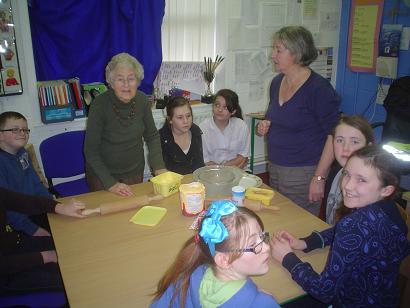 The Wisdom club comprises retired people from the area who meet regularly in Kildare Council Library, based in our school.
The club serves as a social gathering for members of our community but the true value of the club lies with the integration of its members with the pupils in our school. Suzanne, our librarian, in consultation with our teachers, organise activities and events whereby the members share their wisdom, skills and talents with our pupils. This achieves our central aim of forging links between our pupils and more senior members of our community in an atmosphere of mutual respect and admiration.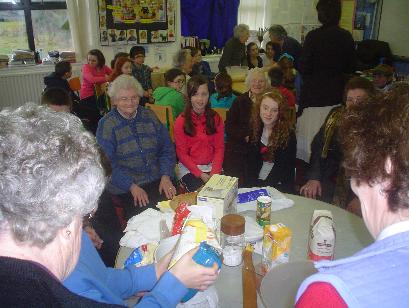 The 'Wisdom Club' is open to any retired member of the community of Balyna and Carbury who may wish to join. Contact Suzanne in the Library based in our school.